Following our previous article, how to make money online in Nigeria, you must have noticed that knowing the best freelance websites in Nigeria is probably the first step to becoming a successful freelancer in Nigeria.
↓ Nigerians Like You Are Using This To Earn 6 Figs Monthly ↓
---
Quick Intro: Hi, my name is Isaac Johnson owner of finbaze.com, I share latest side hustle update, affiliate marketing strategies, tool and tips to help boost your productivity and finance online – If this sounds like the kind of information you'll be wanting, feel absolutely free to subscribe to our push notification so that you will be notified when I publish another useful contents like this one.
---
There are lots of online jobs you can do and make a lot of money in Nigeria, and freelancing is just one of them
Are you tired and frustrated that there are not enough authentic freelance websites that freelancers in Nigeria can advertise their digital skills?
You're not alone. This is the major problem Nigerian freelancers face, and we're about to show you the way out.
5 Best Freelance Websites to Find Online Jobs in Nigeria in 2021
Now you're fully equipped, let's get started with the list of 20 best freelance websites in Nigeria that will pay you from the comfort of your home without so much stress.
Freelance Websites in Nigeria
1. Fiverr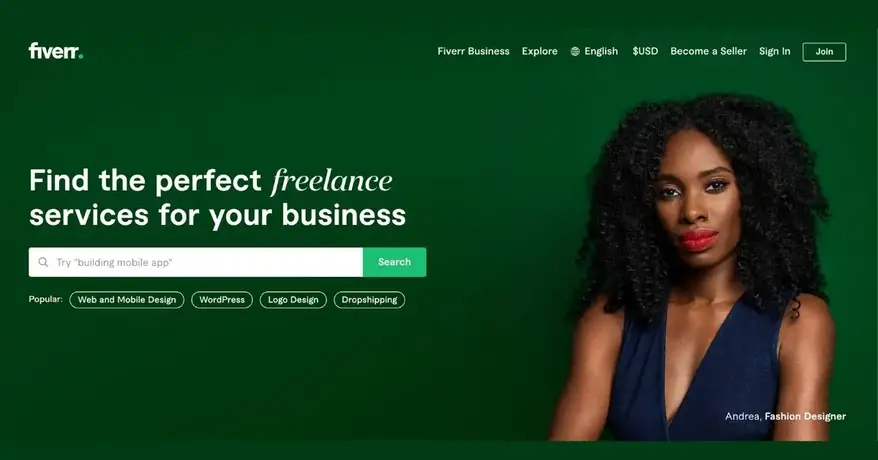 Fiverr is a global online marketplace simply offering tasks and services, beginning with the least pay of $5 per Job completed. Don't think too far.
Also, you can make up hundreds of dollars per day and even more in a month, if you know how to boost your earnings with Gig extras.
There are Nigerians that work on Fiverr and reach thousands of clients in faraway countries.
High in Demand Services on Fiverr.
Transcription services
Writing articles and creating content for blogs and websites
Website and Graphics design
Proofreading and editing
SEO services
Virtual assistance etc.
  The payment method is mostly through PayPal.
---
2. Upwork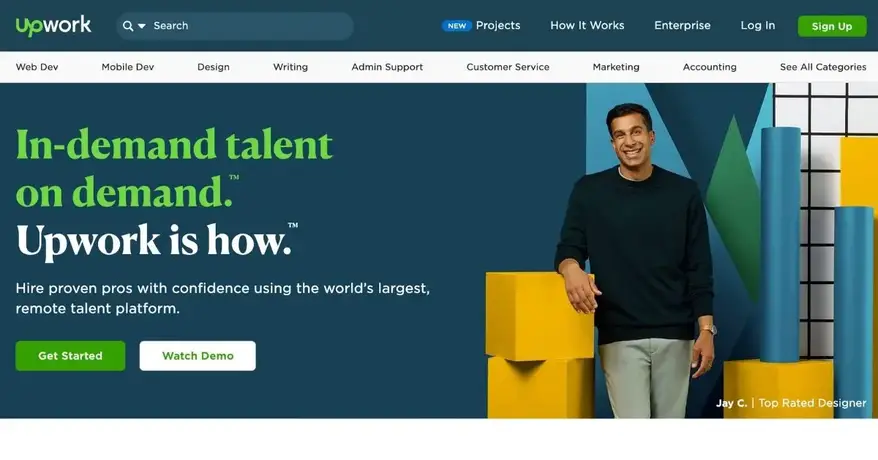 This is one of the global freelance websites you can register with to get freelance jobs working from home in Nigeria. 
It is a worldwide marketplace where independent professionals and businesses can connect remotely to render various freelance services.
Upwork was first known as ElanceoDesk and was later rebranded to Upwork in 2015.
This freelance website is not as popular as Fiverr amongst Nigerians.
Hence, one reason we have included it in this blog post is to assist those interested in working from home on several freelance websites in Nigeria.
Just to mention, Upwork takes 20% off your gig offers until you've built up a long-term business relationship with a client.
Also, the platform is beginner-friendly to the core.
High in Demand Services on Upwork
Video editing
Writing articles and content for blogs
Programming
Social media and pay-per-click advertising
Graphics design
Editing and proofreading
Payment method: Payoneer and PayPal
---
3. FindWorka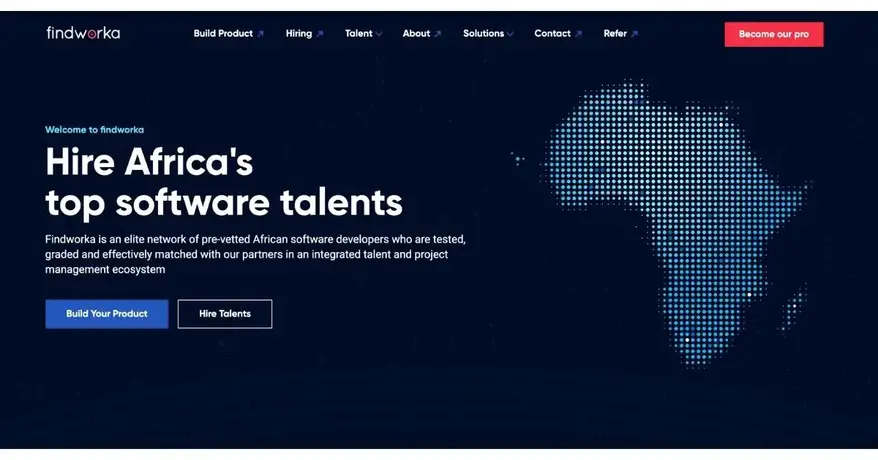 FindWorka is an online marketplace for gigs and digital services, where customers find and connect with diverse freelance experts in Africa in a timely, affordable, and secure manner.
It was launched in May 2016. Find work presently has over one thousand freelancers, ranging from graphic designers, web developers, content creators, etc.
High in Demand Services on FindWorka
Software Development
Programming
Mobile App Development
---
4. Freelancer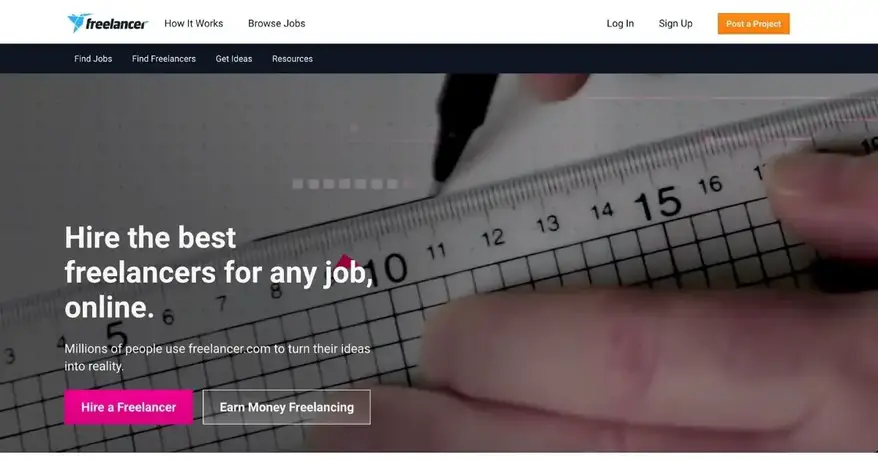 Freelancer is simply a global marketplace that allows potential employers to post jobs that freelancers can bid to work on and complete.
It makes it easy for employers and employees to be in contact with each other.
This site also makes it possible for employers to post their jobs for freelancers while bidding competitively.
High in Demand Services on Freelancer
Website development
Logo design
Marketing
Writing articles and content for blogs
Transcription services
---
5. Indeed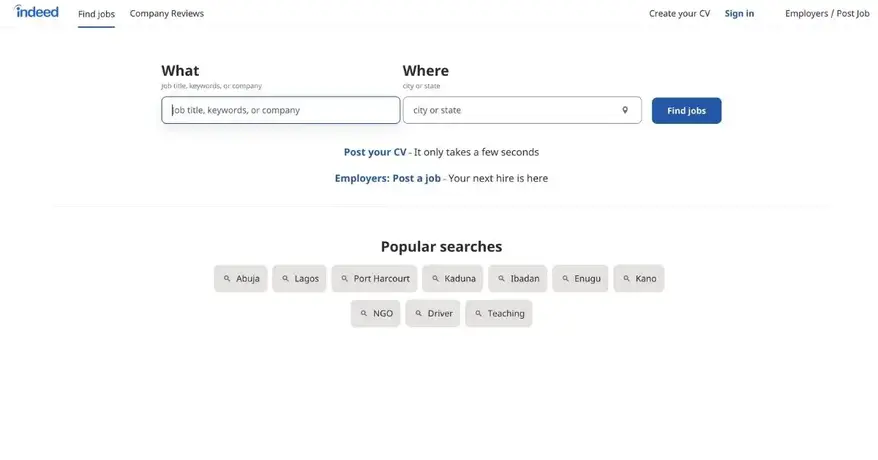 Indeed collectively gets all the jobs on the internet and puts them in one place for easy accessibility. Searching and looking for remote jobs is made easier with indeed.
If you're open to working at a local company, you can as well search for that too.
What will interest you more about this is that it's totally free.
If you've been having challenges with other sites, indeed is here for you and it even makes the entire process a lot easier.
Therefore, it's high time to say goodbye to joblessness.
High in Demand Services on Indeed
Copywriting
Virtual assistance
Proofreading and editing
Content writing
---
Conclusion
With the high unemployment rate in Nigeria, only a few Nigerians are leveraging freelancing to make money and be out of poverty. As a result, to break the 3rd world barrier, you will need to implement and take the right action right away.
The best thing about being a freelancer in Nigeria is that you're more flexible in choosing your jobs because you are your own boss.
Also, beyond registering for multiple freelance websites in Nigeria, you have to consciously equip yourself with high-demand freelance skills.
Lastly, the best freelance websites in Nigeria are friendly when comes to flexibility, payment and scope of work.
Enough said, get to work!
↓ Don't Wait Forever - Get Your Business Approved (No Postcard) ↓